Low-Cost Palma: Discover its free places
Palma is a vibrant city that should be explored with curiosity and at leisure. Here are two free routes you can follow from our hotel and discover first-hand the beauty of the capital of the Balearic Islands.
Patios Route
An especially well-kept architectural element in Palma is its stylish 17th and 18th century patios. These gems are shared throughout the city's historic quarter and they have become a first-class tourist attraction. Many pertained to stately homes, which are today the seats of public institutions you can visit for free. Others remain closed almost all year. They are all unique and special: Renaissance, Baroque, Gothic, modernist…
Here's our suggested route taking you around some of these patios. Leaving Hotel Born, walk along Sant Jaume towards the sea, where you will find the patios of Cal Comte de San Simón, Can Tacón and the Fundació Barceló. When you reach Carrer de la Unió, we suggest you continue to Plaça del Mercat and explore Can Berga, the largest patio in Palma.
You can download a PDF on Palma's Patios Route: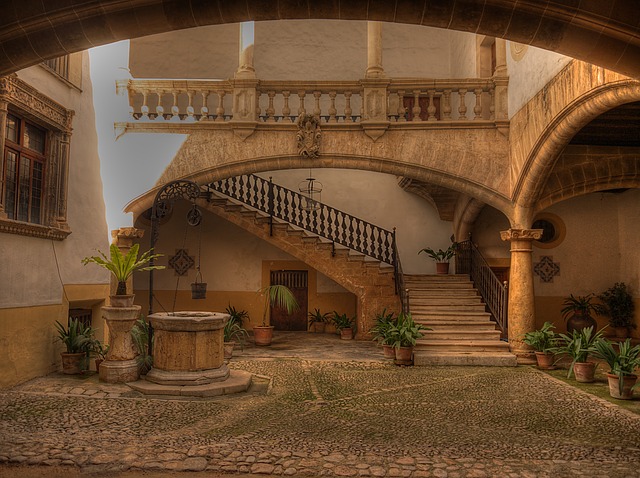 Monument Route around the Upper City
You can easily link the short walking route mentioned previously with this one. Leaving Hotel Born, head down along the Passeig des Born to Plaça de la Reina. Head to the beautiful La Almudaina Palace. If you head up Carrer del Palau Reial, you will find stunning historic buildings like the Parlament de les Illes Balears and the Consell de Mallorca. When you reach Plaça Cort, you can view the Gothic city hall, Can Corbella and Can Tous, as well as its hundred-year-old olive tree.
If, on the other hand, you decide to head towards the sea, you will come across our majestic cathedral. This is a fascinating walk that concludes with views of the Bay of Palma from Seu Viewpoint, with Bellver Castle on the horizon.
Comments